---
In Rome, a few steps from Piazza di Spagna, in the maze of narrow streets that surround one of the most famous places in the world, the Antica Enoteca opens its doors to visitors.
The entrance to Via della Croce, a characteristic alley of the Roman center, invites you to discover this place of a long history, today a renowned restaurant and wine bar.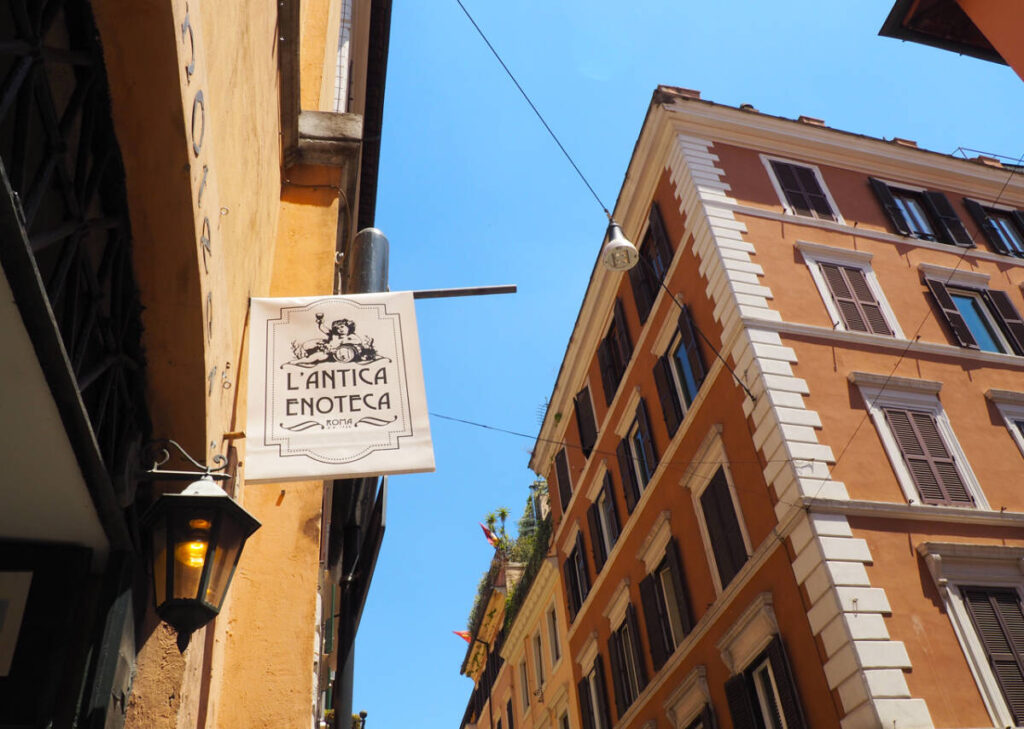 The story
The birth date of Antica Enoteca seems to date back to the year 1726, which is also evidenced by an engraving on the floor. Once here – where it is said that for generations people came on horseback to buy various kinds of products – oil, coal, salt, bulk or bottled wine were sold. Inside it still preserves a historic Carrara marble basin, where the amphorae were kept, today used as an exhibitor of fine wines. Every corner of this place – to be considered with great probability the oldest wine shop in the city – evokes memories of past times. A space in the heart of the capital that recalls a sweet scent of something that has changed over time but which is kept alive and well guarded within the walls of this precious casket.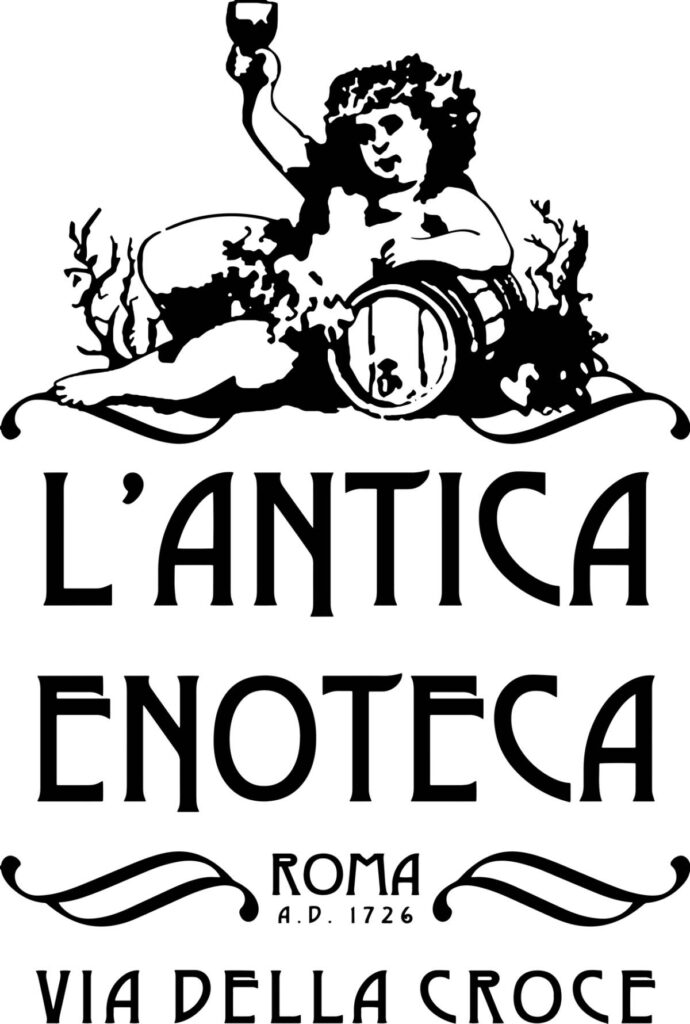 The Antica Enoteca is Treasure of Italy 2021
The frescoes on the walls, the particular checkered floor, the dark wood counter – accompanied by a row of stools for drinking at the counter –, the wooden beams on the ceiling, the tables with painted marble top and the warm lights give this space its own charm. Nothing is left to chance, every detail is refined and embellishes the environment. In the two finely furnished rooms, as well as in the outdoor area, it is possible to taste typical dishes of Roman cuisine prepared with great skill, accompanied by a wide choice of excellent selected wines.
Sophisticated and welcoming, the Antica Enoteca is the ideal place for an aperitif, an intimate and romantic dinner, to enjoy some delicious dish or sip one of the many drinks and wines offered in good company. The perfect harmony of the environment, the special place where it is located, the quality offered and the professionalism of those who work there make it an unmissable stop. For all this and for the ability of the current managers to confer elegance and tendency to the place while preserving its historicity in full respect of the original architecture, the Antica Enoteca is now counted among the Treasures of Italy 2021.
Translated by Céline Alcala
Contacts
L'Antica Enoteca
Via della Croce 76 b – 00186 Roma, Italy
Tel: (+39) 062 0976008
Email: infoanticaenoteca@gmail.com
Facebook
Instagram