?? Leggilo in italiano ?? Lire en français
---
In the alleys of Vienne, not far from Lyon, the scents of the best Italian cuisine spread. In this French town in the Isère department in the Auvergne-Rhône-Alpes region, in the historic Pailleret palace at 44 Rue de Bourgogne, Thonio Lupo opened the doors of Terra e Sapori, our first Treasure of Italy in the world.
Passion, curiosity and creativity are at the center of the work for the Chef from Apulia who, after his first French adventure with the Antichi Sapori Restaurant, decided to open a new page in his professional life, always made up of challenges to overcome and goals to reach, once again in the sign of the most authentic Made in Italy.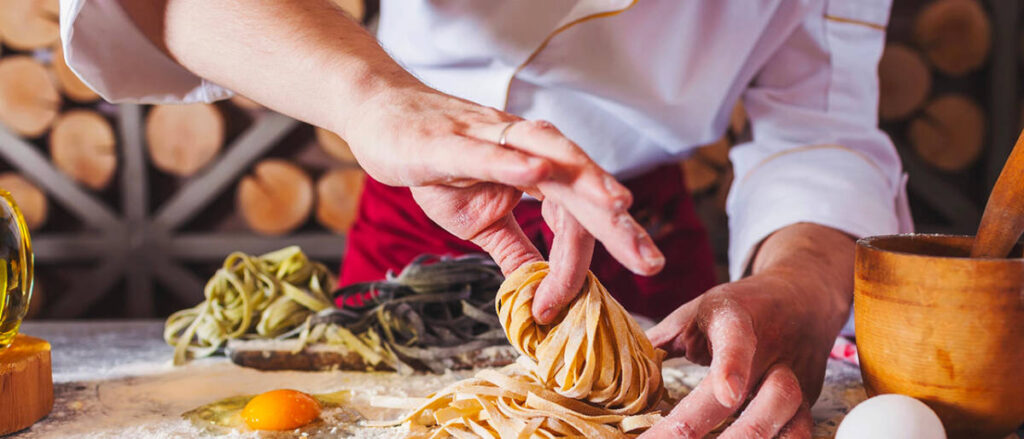 Terra e Sapori – Atelier of Italian Cuisine is a place of study, tasting and meeting, dedicated to training for professionals and non-professionals, with a reserved room for those who want to try the Chef's recipes, in a private and elegant space. A treasure chest of knowledge that Thonio Lupo names the pleasure of sharing: "Cooking is an act of love. Food is a pleasure to share. Cooking means putting time and effort into a dish, creating something unique for a special person, it's a journey of taste to be undertaken together ".
Terra e Sapori is an all-round Italian cuisine laboratory: courses (including the one for pizza chefs), private dinners and lunches, consultancy, and sale of Italian products.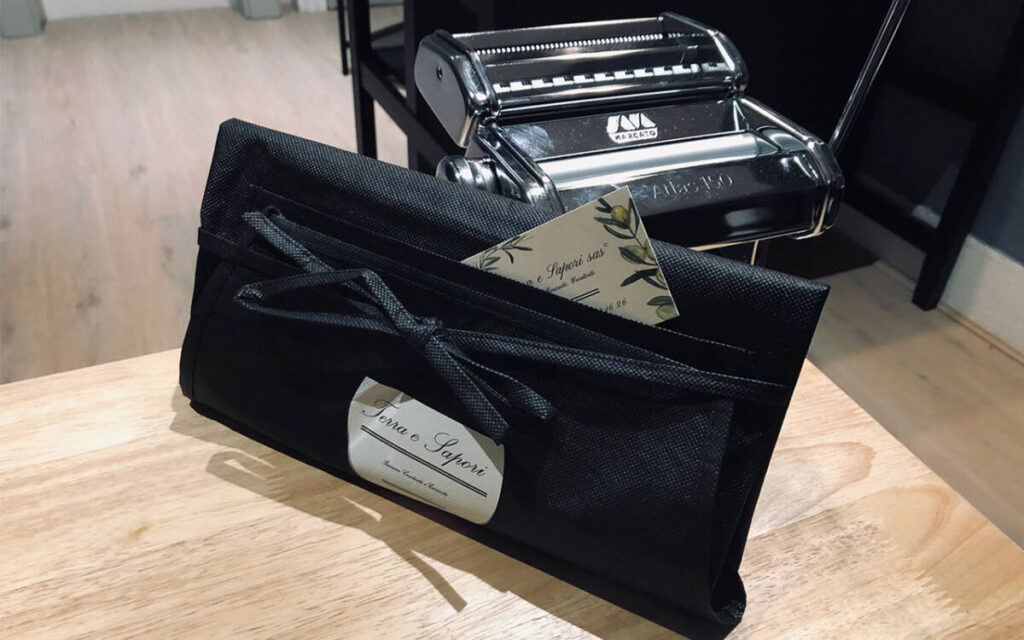 Classes
Terra e Sapori offers a wide choice of courses, for professionals and simple amateurs, who will be guided by the skilled hands of Chef Lupo in the creation of desserts – from Tiramisu to typical Apulian delicacies –, fresh egg pasta – tagliatelle, spaghetti, lasagna, pappardelle –, orecchiette of dry pasta of Apulian durum wheat semolina and, of course, pizza. There is also space for children, with a workshop entirely dedicated to them where they can prepare and share a colorful snack with sweet and savory mini-pizzas.
Each participant receives a welcome kit and all the dishes made in the workshops can be taken home.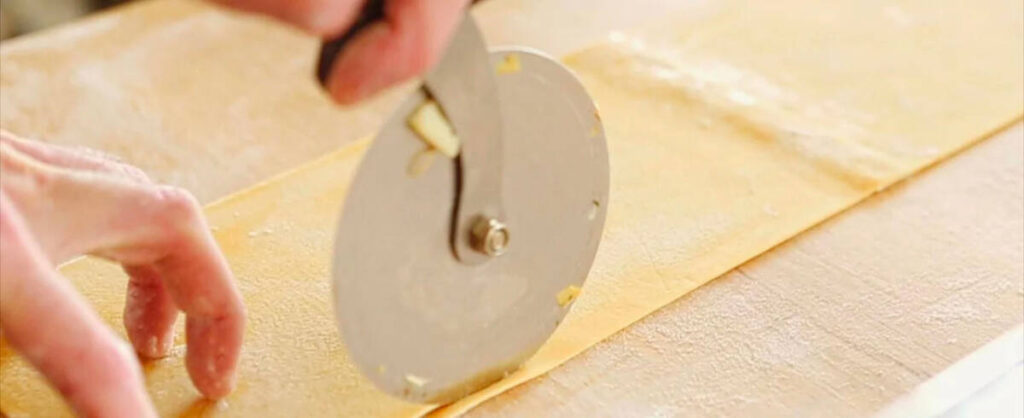 The "Peninsula"
With a personalized catering service, it is possible to book for a private event in the "Peninsula", a room with a single table for 10 seats in a welcoming and intimate atmosphere. The menu can be decided together with the customer or defined independently by the Chef, who prepares everything following his cooking philosophy.
An exclusive experience capable of giving emotions that involve sight, touch, but above all smell and taste.
Consulting services in the gastronomic world
Terra e Sapori offers advice to entrepreneurs who want to invest in the world of catering and to those who are already in the sector to help them achieve their goals with professional method and criteria, the result of extensive experience and numerous collaborations with great Italian names in the gastronomic world.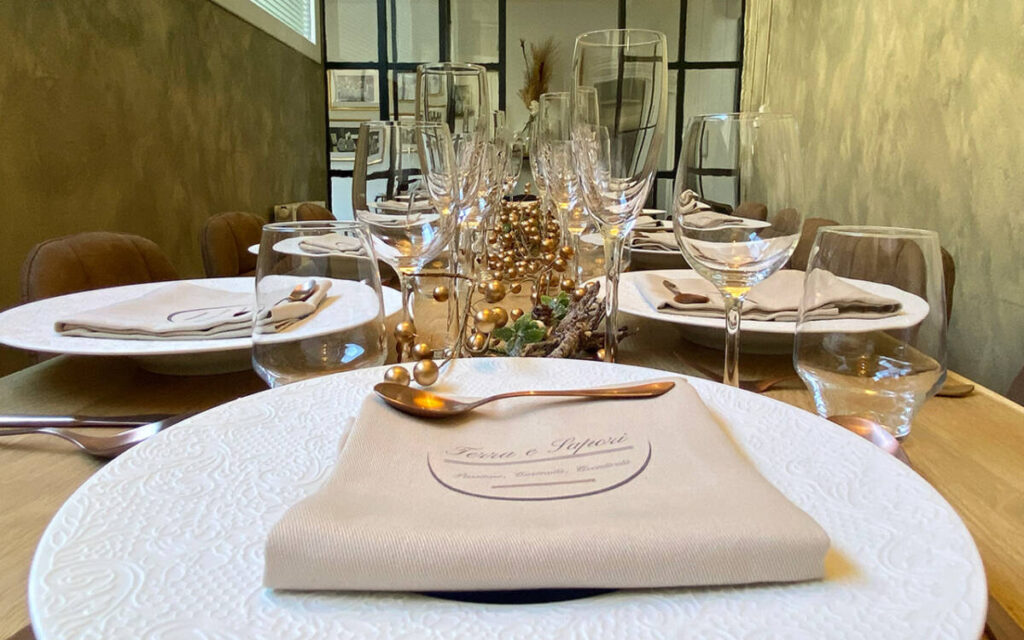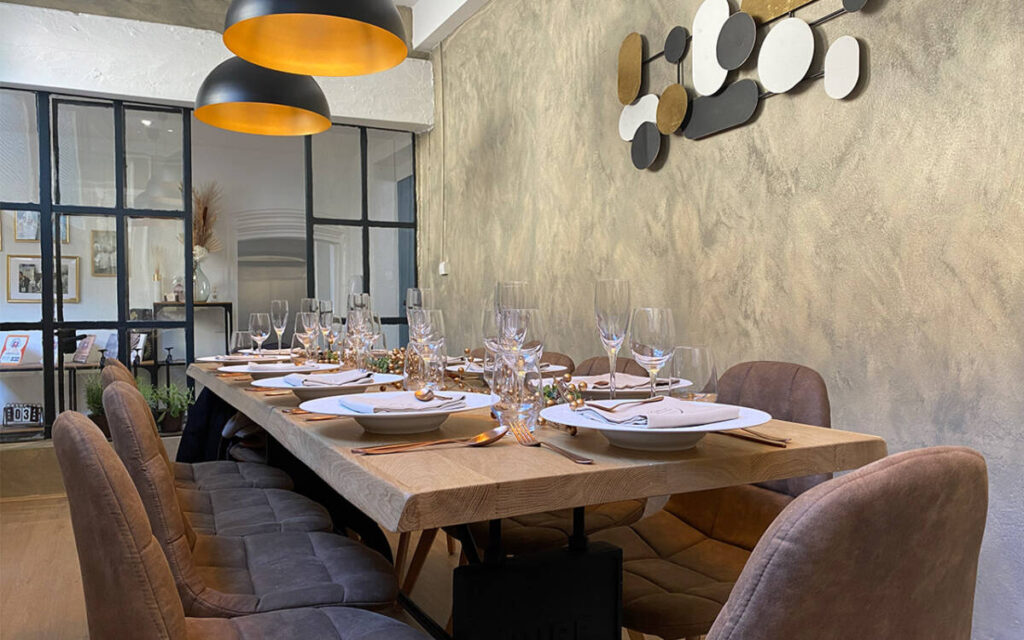 Conceived to promote Italian cuisine and at the same time to network locally and internationally, Chef Lupo's Atelier fully reflects the coherence of a professional path in the name of quality and respect for authenticity: a new frontier of taste and Savoir Faire Made in Italy in France. Terra e Sapori is undoubtedly a model to be inspired by for the promotion of true Italian cuisine abroad and for the internationalization of the excellence of Italy.
Translated by Céline Alcala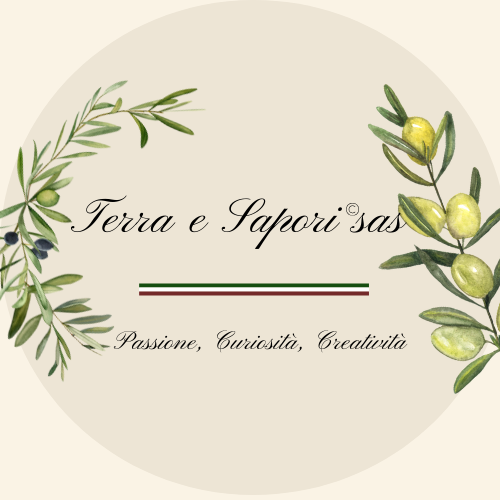 Contacts
44 Rue de Bourgogne – 38200 Vienne, Francia
terraesapori.fr
---