| | |
| --- | --- |
| | |
"Often I stop to ask myself if it is really worth it, and the answer is always yes, because what still makes your heart beats and the wheels of this trolley spins, is the feeling of love that I always had in return. Love for my land, for the cuisine of my territory, for the wines, for places seen or dreamed. It has never happened to me that someone said they don't love Italy. I bring food, wine, experience and knowledge, the world receive me with appreciation and love". These are words that express all the strength, love for her country and spirit of resilience of Barbara Pansa.
Born and raised in Piedmont, in Langhe, from childhood Barbara has nurtured a deep passion for the food and wine products in her region and in Italy in general, from which she becomes an active spokesperson at an international level. An authentic Treasure in the world, for years engaged in New York in promotion and enhancement of the real Made in Italy, today the official reference of Tesori d'Italia in USA and member of our Executive Committee for the Campaign S.O.S.Teniamo l'Italia (Sustain Italy).
With Barbara, we inaugurate the section dedicated to Italians in the World and, above all, the path with which our Network will bring, as well as to Japan, value, culture, business and italian passion also to the United States of America.
by Riccardo D'Urso
Translated by Céline Alcala
About her
Barbara Pansa was born and raised in Piedmont (Italy) by parents who worked in the agro-food industry. She was intrigued by the food specialties in the region and became interested in agriculture at a very young age. Her parents supported her as she began her interests, largely influenced by her parents own passions.
Luckily for Barbara, she had access to the Langhe area, which is known for its vast wine production; inspired by her father's passion for wine, she took an opportunity to spend some time in various cellars to learn the winemaking process and refine her tasting skills. Additionally, her mother's refined culinary expertise pushed her to refine her palate in food, and further enriched her already strong interest in the food and restaurant industry.
After graduating from the University of Turin, she began her career at the historic Poderi Luigi Einaudi winery in Dogliani, where she worked in marketing and public relations to manage the national market under the guidance of the family of the President of the Italian Republic. It is during this period that she enrolled in the sommelier course at the Italian Sommelier Association to improve her tasting abilities.
After a few years she chose to continue her career at Eataly, one of the most prominent fine Italian grocery chains, where Barbara was involved with the opening of several locations both in Italy and abroad. This was fundamental in developing her experience with the international market; specifically the import sector and sales to the intended customer. Thus, Barbara continued to further her understanding of the wine business supply chain: the various production processes, sales management on the national and international level, and wholesale, retail, restaurant and consumer sales.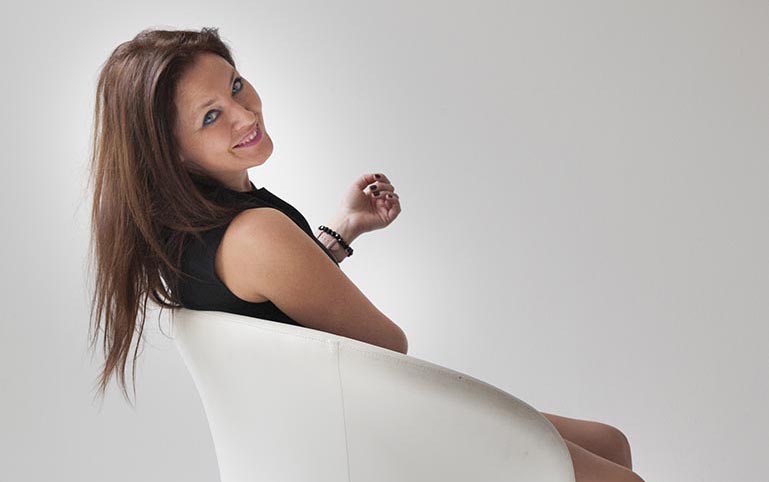 In her daily travel diary, she often reported how clear the enormous potential of the 'Made in Italy' brand was, both in terms of interest and appreciation. While managing the supply chain for various Eataly locations in the United States, Brazil, South Korea, and Turkey, her close relationship with importers and restaurants, and her participation in staff training and consumer classes, provided confirmation that there was room for growth for the Italian export market.
In recent years, Barbara has attended lead trade fairs and wine events, often contributing as a speaker or as a talent scout. She has actively contributed to gastronomic initiatives such as "Lo Mejor della Gastronomia" where she introduced a young and undiscovered Italian chef.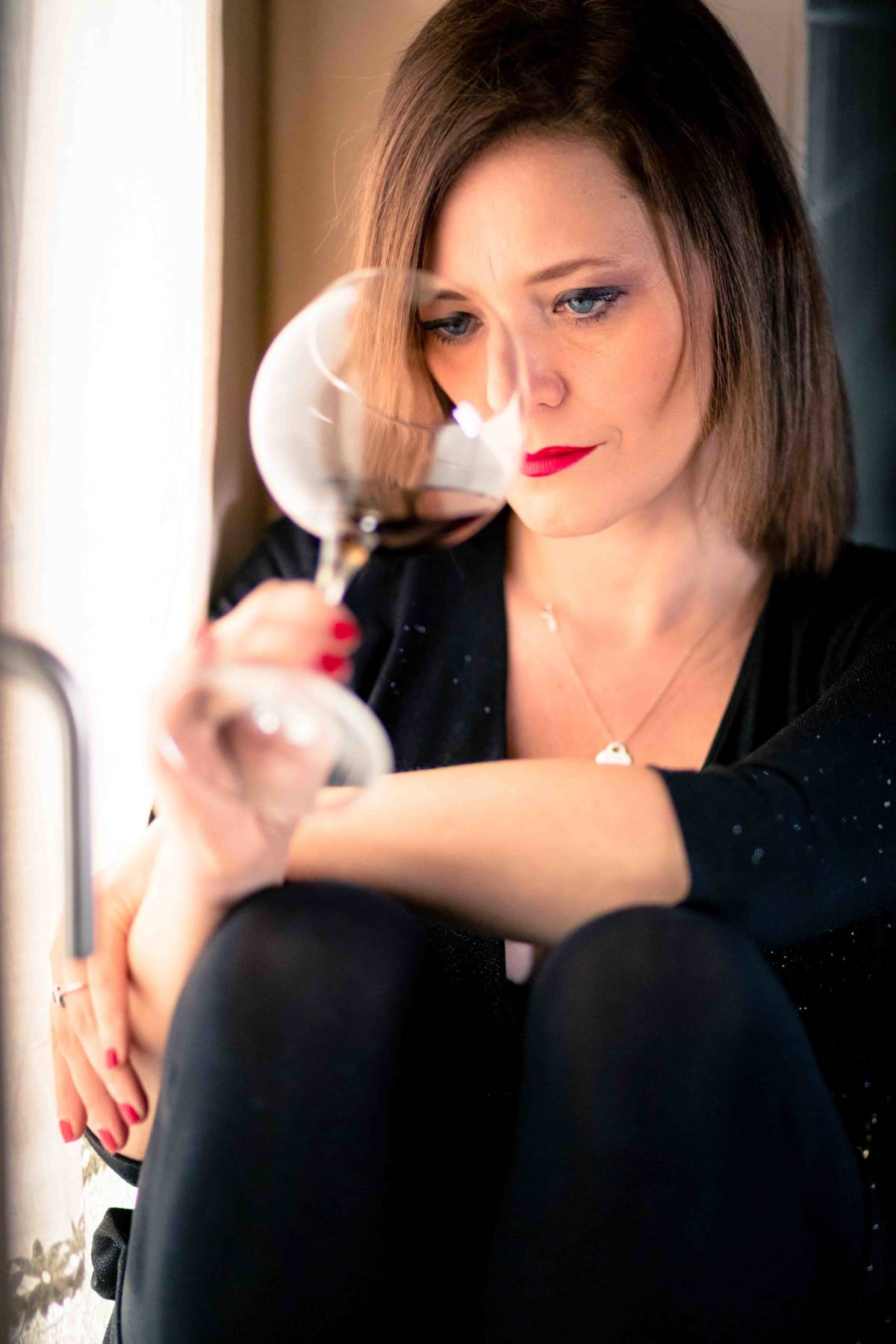 In 2016 Barbara was inducted in the Order of the Knights of the Truffle and Wines of Alba. Currently, Barbara serves Social Media Coordinator for the New York City delegation.
In 2018, Barbara started her own consulting agency using her 15 years of experience in the international supply chain to help Italian businesses find a form of market distribution and communication that respects their identity and their expectations. Furthermore, she authored a complete operating manual for brand ambassadors working in the Italian food and wine industry. At the same time Barbara helped an Italian company in the development and opening of a novel hospitality concept in the United States. Her job was to determine the selection of Italian food and wine products to be used, whether locally sourced or imported, based on a thorough local market analysis to ensure it retained its authentic Italian appeal.
These few years of running her own company and leading projects have not kept her from staying up to date on market trends, the ever evolving needs of restaurants and international retailers, nor have they kept her from leading classes and training courses at various universities.
Barbara moved to New York where she married her husband, an Italian man also working in the Italian wine industry, and she soon founded Glass&Fork, a consulting agency similar to the original, Italian company. Her new agency provides a suite of services to importers seeking to expand their selection of Italian products, and to restaurants interested in improving their wine and food selection and service standards. Furthermore, she provides brand ambassador services to all Italian companies wishing to have a qualified professional for effective promotion directly in the American marketplace.
Barbara has a great sense of altruism, and she often takes part in charitable or voluntary initiatives. Barbara always has a positive attitude at work and is deeply passionate about helping Italian businesses grow and succeed. Barbara embodies the energy and pride that Italy needs, especially in these extremely difficult times.
"I have always dreamed of being able to bring the best of Italy anywhere in the world, and life has given me the opportunity to do it here, in America.
We have a thousand-year history that reaches us with traditions and flavors that we cannot afford to lose, or to not share.
Tesori d'Italia, its essence and its new project, can be the way to make myself available at such an important moment, that of a "new beginning", where the common goal will be to find new opportunities in a completely changed world.
Since there will be no reference to something known, both the roads to explore and destinations will be new, and it will be essential to put in place professional skills determined to face the challenge, all while giving faith to the humanitarian spirit that distinguishes us, as a country and as people". – Barbara Pansa