---
Bravery, passion, creativity and love are the ingredients of Io.Bio, the organic garden of Palermo located in the city centre.
There are places able of arousing emotions as soon as they are accessed, people whose only words are already able of transmitting positive energy. Io.Bio is not just a gourmet restaurant, but also much more: it is a place able of letting its visitors pull the plug, allowing them to feel a breath of fresh and healthy air for a few hours. Far from the chaos of the city, it allows customers to enjoy a warm sun, a green garden and to re-establish contact with nature.
With farm animals, lovingly cared for by the staff daily basis, and a perfectly maintained vegetable garden, Io.Bio is a structure worthy of representing the emblem of Italians who have the courage to think and do quality business.
The purpose of Io.Bio is to propose an organic km0 catering system and to organize educational activities for children and adults, because we all need to go back to the origins, the land and nature. This is Io.Bio: attention to detail, nature, food and social care. For all these excellent reasons, Io.Bio becomes part of the Treasures of Italy 2019.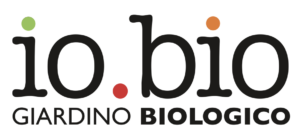 When stimuli are lacking, not all of us are able to react in the same way. There are those who fall and give up everything and those who, instead, manage to draw from their dissatisfaction the right motivation to pull out the best from their experiences by building a reality so beautiful that inserts it, like its deserve, among the "treasures of Italy".
This is the case of Marco Piraino, born in 1985, chef of the team of Maestro Peppe Giuffrè, a graduate in economics with the passion for his work in the eyes and love for Nature and for his land in his heart. Marco starts working alongside the histrionic Maestro Peppe Giuffrè in his restaurant "Casa Giuffrè" at the "Rinascente" in Palermo, where he becomes director after a year. Then comes the time to have experiences abroad at renowned Italian and non-Italian restaurants, frequented by a demanding clientele, bringing around Sicilian cuisine revisited with a touch of innovation that, however, does not detract from its intrinsic soul.
But the call to his own land soon brought the young chef back to Sicily, on the island of Pantelleria, where working at the restaurant "I giardini dei Rodo", Marco learned to listen to the earth by building a menu entirely based on raw materials available in accordance with the rhythms of a place in which commands the wind, telling it through the catch of the day, capers and "cucunci", figs, prickly pears and many other ingredients of the poor kitchen that become precious thanks to its expert hands that managed to enhance them.
After the experience in Pantelleria, he also devoted himself to writing a book on Sicilian cuisine, which definitively established him as the emerging face of national and international catering, participating, among many initiatives, also in the first week of Italian cuisine in the world as ambassador of Sicilian cuisine in Oman, preparing, during the event, dinners with different menus based on Sicilian dishes of Arab origin, such as "arancine", couscous and citrus fruit sorbet, just to name a few.
For the young chef from Palermo it was still not enough. The desire to create something of one's own was stronger than any other need. A place where you can cook and embellish dishes with the raw materials grown directly as aromatic plants, vegetables, fruits and even edible flowers. From the fortunate meeting, thanks to the common acquaintance with the Master Peppe Giuffrè, with Gino Gambino and his wife Carmela Senatore, owners of an unused land in which they wanted to create something different, the young and enterprising chef had the opportunity to put in practice his dream in the drawer.
Here is how born, in November 2018, Io.Bio, a concept even more than a restaurant, totally innovative and revolutionary, precisely because it was based on a return to origins. An organic garden, in the city, a stone's throw from the heart of Palermo, which allows an escape from the city without, however, really moving away from it. A "station" of taste in which the kitchen mixes with direct contact with Nature and the typical Sicilian products improved by the heady scent of Sicilian citrus fruits that enhance their essence. A courageous idea, to open an oasis in the city, on an axis away from the historic centre, an area out of reach of many, a place where you don't go because you come across it by chance but because you want to go there on purpose cause you know what you will find and does not matters if it is a bit out of the way since the place is worth the trip.
Once inside this modern agri-bistrot you are projected into a "parallel dimension" that transmits immediate serenity. A pleasant place to disconnect, even for just a couple of hours, and regenerate from the routine before to return to your everyday life with the charge and energy that only contact with Nature can procure. This is possible thanks to the presence within the structure of a garden of almost half a hectare and a farm for pets to whose  all Io.Bio staff takes care of, with attention and dedication every day. These are animals "talking", just like children whose can hardly lie and with their docility and serenity transmit the love and passion of a project born for well-being, in the most intrinsic meaning of the term, of men, who cannot however be separated from all living beings and sensitive, included plants, who are involved.
All these ingredients make Io.Bio the ideal place for children who can closely observe courtyard animals like chickens, geese, guinea fowl, turkeys, peacocks, goats, rabbits, all domesticated and frees. Io.Bio is much more than a restaurant. Here the concept of life is overturned, of which food refreshment becomes a fundamental part that must go hand in hand with that of well-being and happiness that only the direct relationship with Nature can offer.
Translated by Céline Alcala
Contacts
Io.Bio
Via Gaetano La Loggia 124 – 90129 Palermo
Tel: +39 091 7480889
Email: marcopiraino@hotmail.it
Facebook