---
If you think the alpinist is a superhero, I can assure you that this is not the case. It was Hervé Barmasse who told me. And to someone who challenges the mountain alone with the same enthusiasm as a subject who ventures eager to meet his queen, I have to believe.
Not all interviews happen the same way. Some are built face to face in an elegant studio with suitable lighting, others in video call through the not-so-cheerful shades of a monitor, still others while driving (usually, and to be serious, it is good to be the interviewee), and this gives a sense of movement to the whole speech.
I think a lot has been said about Barmasse. Born and raised at the foot of the Matterhorn, he is a serious alpinist, a highly professional guide, a skilled speaker and an example of concreteness and openness in handing down, in many ways, the passion for this great lady, "his" mountain.
For a long time I had the desire to talk to a person that I have always felt as someone capable of bringing with him a great calm and a courage to tell about, especially to be able to understand which notes your life turns on in the exact moment in which you are. alone in the face of challenges that often seem much bigger than us.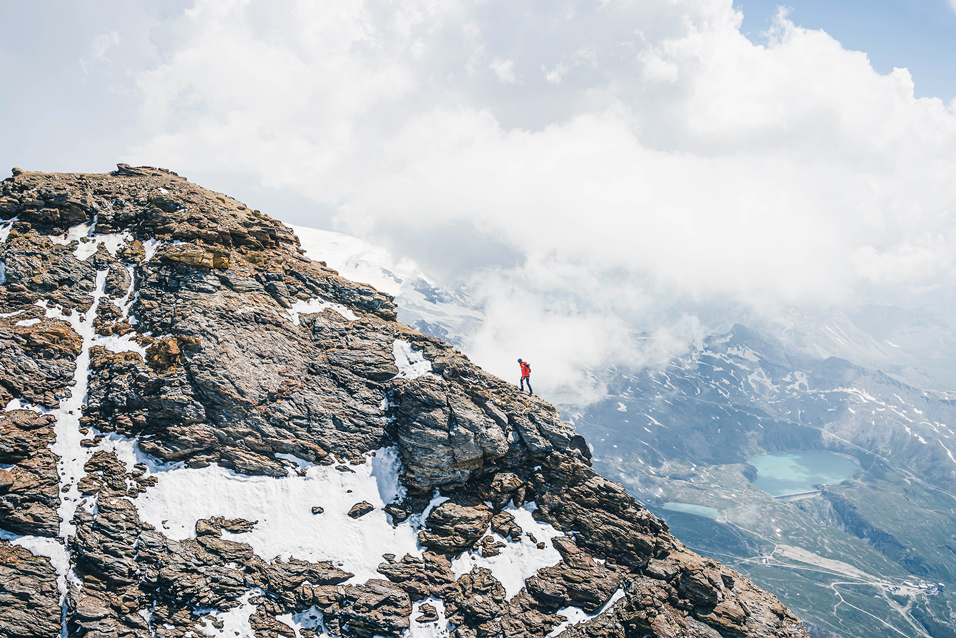 "We often use the mountain as a metaphor for life – he tells me – At times it can be tiring, at others exciting, but it can also be profoundly demotivating".
Listening to Hervé is like following the words of someone who has something to teach you; what comes is very similar to what you feel inside and that you always suspect you know.
"Today we are all focused on reaching the summit. Success seems to have become a prerogative of life, but sooner or later you have to descend from the top. When you enter the deep veins of the mountain, the path is made up of ups and downs, as well as in existence and in all our emotions: you have to be sad before you can be happy. We need balance".
About being a mountaineer Barmasse prefers to tell how it really is a privilege to be in direct contact with natural landscapes of extreme beauty. I ask him if at the base of the philosophy of those who know the mountains there is always the desire to seek and discover something new, precisely because I believe this concept can be linked to many situations in life.
"Opening a new path, a path that is still unexplored is a subjective experience. Returning to a path that has already been done but with different eyes can also be equally interesting. To give value to the things we have, we must always deal with the new, which, however, is not necessarily a new absolute".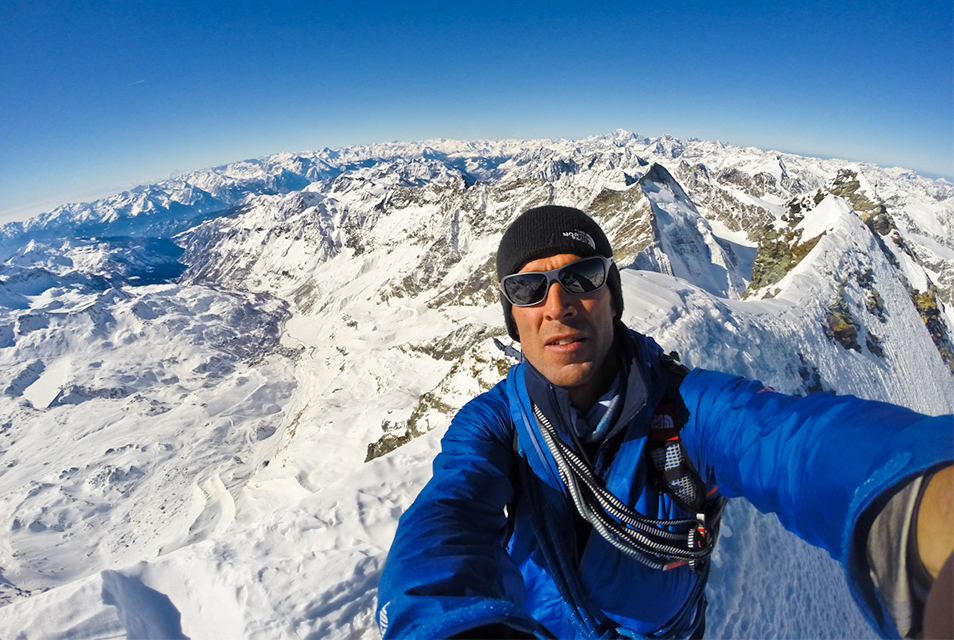 The Interview
Can freedom sometimes even be risky?
Freedom for me is to take a stand, to get involved. In the mountains, however, it sounds different, if you make a mistake then you pay dearly for it. We must always calculate the degree of risk that there is in everything we do, but I believe a life as a non-free person is a life in which we are not allowed to be ourselves. Freedom also brings with it responsibility and I think it is important that there is also one of a social nature, always.
The apparent stillness of the mountains and their eternal language.
These giants have great power over man. It is this fascination that every mountaineer experiences and that acts as a magnet, precisely because the mountain strongly attracts him. And if this happens, man understands his need to scale down in the face of so much strength. When you are in such contact with nature you understand very quickly that the battle is won from the start, we cannot control it but we can understand that in its greatness it has a fundamental value. From the mountains comes what is needed for the survival of all of us. And this constant should underpin respect for these imposing kings and queens.
How important is it not to repeat yourself, trying to discover who you are along the uphill path?
Discovering something about yourself should be a constant prerogative. Everything we have a passion for and that really interests us, we live it as a first step always on our skin and for each one it is a lesson every time. The desire for knowledge is the basis of every discovery.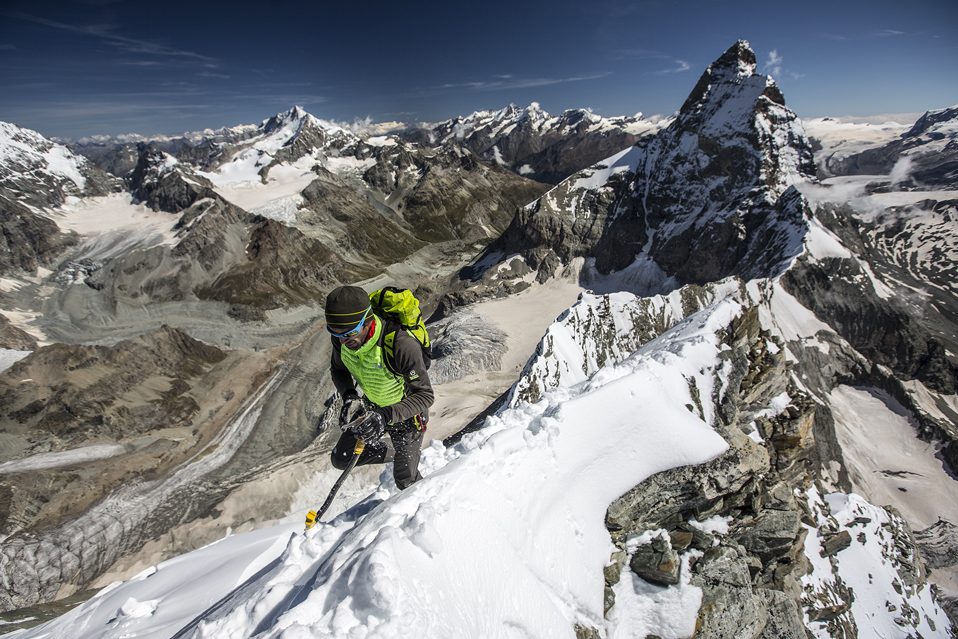 What to pass to the new generations while also looking at the current global eco-sustainable philosophy?
What I always say to the youngest is that the mountains are not just fatigue, but above all a place of joy, pleasure, and culture. Culture of the people of the mountaineers, a unique world with many facets as are the many side valleys that always host different traditions and folklore, each with its own customs. The new generations must approach on tiptoe because respect for nature must be in the first place. There is a whole story that tells the perfect step of the mountaineer, that is the importance of each having a clear idea of ​​his own path, of his own pace, each of us must find his own mountain. Furthermore, today it is essential to look at the mountains also from a professional point of view. Working remotely in a landscape context such as the one offered by our localities, not only in the Alps or in the Apennines, is a choice that brings new life to places of great beauty.
Family is the most important rock. How does the responsibility of managing the strength and danger of your work reconcile with the need to be always present and above all attentive?
I asked myself this question long before I started my family. What I do know is that since my girls were born, my life, from the point of view of work, has not changed. What happens now is that I take certain risks with greater reflection. If I had to stop for this reason I could not be the same father, much less the same partner, because I would not be able to give the same emotions.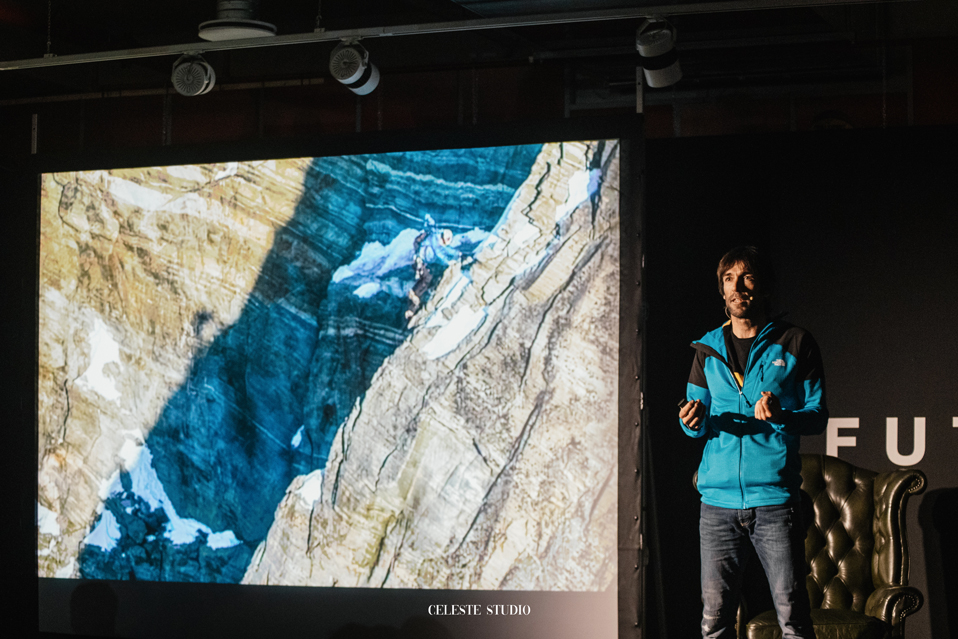 I do not know how many kilometers Hervé did during this interview, I must have talked a lot, but for sure everything he said is imprinted in my mind.
In July there will be an important event, The Matterhorn Week, which will see him as the protagonist with a series of conferences – Miki Costa will also speak – all focused on the profound culture of those who make exploration and adventure the fastest means to look to the future without forgetting respect for the world that hosts us.
The Trento Film Festival has just closed, in which Hervé participated, together with Alessandro Beltrame with whom he shared the direction, with the documentary film Cervino, La Cresta del Leone, produced by Vibram.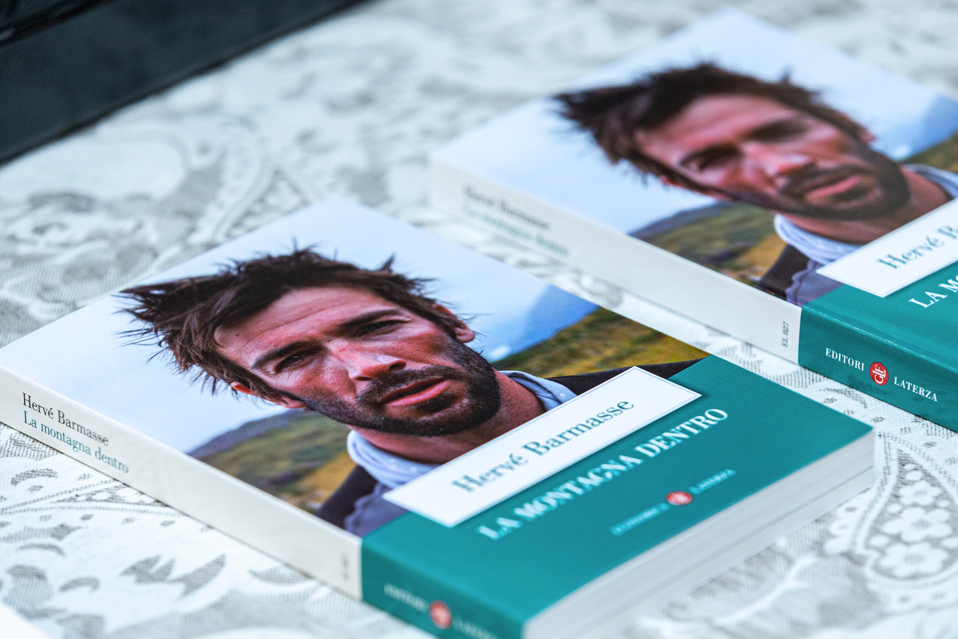 The strong desire to bring everyone a message of openness and awareness towards knowing how to live the mountains is one of the passions that leads Barmasse to be identified as an adventure mentor and a climbing friend. Anyway, his words can also be useful to those who will not have much to do with the rock in life but will find themselves forced to decide whether to get to the top or not. The choice is up to you.
Interview by Fabiana D'Urso
Translated by Céline Alcala

Cover picture | Damiano Levati